Summer Events Near Flint, MI You Don't Want to Miss
As summer approaches, you may be planning your agenda for what to do with your family this season. While a summer vacation may be in your plans, there's no shortage of events to enjoy locally in Michigan. We created this list of some summer events near the Flint, Michigan, area to enjoy this year.
The 2022 Ally Challenge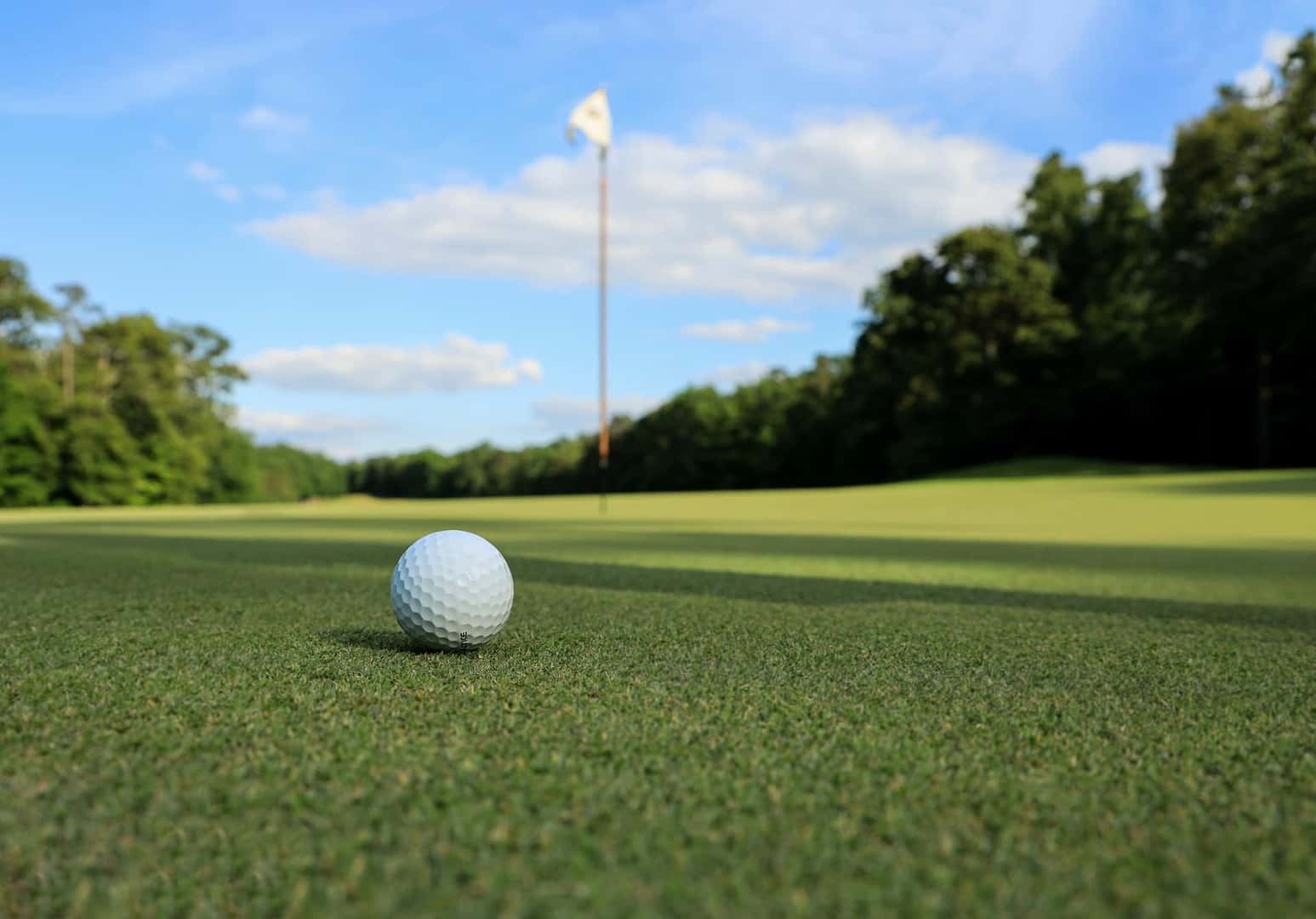 Image via Unsplash by mk. s
The Ally Challenge presented by McLaren is an annual golf tournament and official event on the PGA TOUR Champions. Attending this 54-hole stroke play tournament allows you to watch 78 PGA TOUR champions compete for the chance to win a $2 million prize. Tournaments for Charity, which is a nonprofit corporation in Michigan, operates the event, and the proceeds from the event benefit a variety of local charities throughout the Flint area.
The 2022 Ally Challenge will be August 22 through 28 at the Warwick Hills Golf & Country Club in Grand Blanc, Michigan. Sign up for ticket information through the tournament's website. The Ally Challenge also provides a variety of opportunities to volunteer, such as working will call, driving golf carts, or assisting with maintenance.
Alley Fest
Alley Fest is an annual event that benefits Friends of the Alley. This is a 501(c)(3) nonprofit organization that helps improve the appearance and functionality of the alleys in Downtown Flint. Enjoy a day of live music and delicious food as you support this group and its efforts.
Alley Fest happens in the Buckham and Brush Alleys in Downtown Flint. The tentative date for the event is Saturday, July 9, from 12 to 10 p.m. Be sure to visit the Friends of the Alley website for more information, and consider volunteering to help with the event.
Flint Drop Fest
Flint Drop Fest is an all-ages electronic music and art festival. This street fair gives local artists and musicians the opportunity to showcase their work. It also includes a selection of food trucks from local eateries.
Join Flint Drop Fest as it celebrates its 10th anniversary this year. It will be on Saturday, August 13, from 12 to 11 p.m. The festival occurs rain or shine in Downtown Flint, and it's free for guests of all ages to attend.
HAP Crim Festival of Races
The HAP Crim Festival of Races celebrates its 45th anniversary this year. The festival includes a range of races that take runners through historic Flint neighborhoods. Some of the races include the Teddy Bear Trot, which is a 0.3-mile race for families and young kids, and the 10 Mile Event, which includes options for a run, walk, or wheelchair and hand cyclist option.
The HAP Crim Festival of Races kicks off with the Lois Craig Invitational and Michigan Mile on Friday, August 26. The other races occur throughout the day on Saturday, August 27. If you're unable to attend in person, the HAP Virtual Crim is also available. This includes the 10 Days of Crim, which allows runners to complete their races from August 19 through the 28.
Montrose Blueberry Festival
The Montrose Blueberry Festival returns this year to celebrate its 51st anniversary. This week-long festival includes a variety of family-friendly events, such as a car show, multiple sports tournaments, a parade, a royal tea party, a flea market, an arts and crafts show, and a trivia night. Don't miss your chance to snack on treats like blueberry pies and blueberry pancakes.
The Montrose Blueberry Festival will be Sunday, August 14, through Sunday, August 21. It takes place approximately half an hour from Flint in Montrose. Be sure to visit the festival's website to review the entire list of events. Some events, such as craft beer and wine tasting and certain nights in the entertainment tents, are for adults only. However, there are still plenty of events for other members of the family, such as the kids karaoke contest and teen dance.
Flint Art Fair
The Flint Art Fair showcases works from nearly 175 emerging and established artists. Enjoy art from genres like ceramics, metal, mixed media, photography, sculpture, wood, glass, painting, jewelry, fiber, and printmaking. The Friends of Modern Art, which is a nonprofit membership organization, presents this festival each year to help encourage interest in and appreciation and understanding of contemporary art.
The Flint Art Fair will be Saturday, June 11, and Sunday, June 12. It takes place at the Flint Institute of Arts in the Flint Cultural Center. General admission is $5, and children age 12 and under can attend for free. There are also some volunteer opportunities available.
Grand Blanc Art Fair
The Grand Blanc Art Fair is back for its 23rd year this summer. This Genesee County fair showcases a range of fine arts and crafts. It aims to represent many types of media, such as glass, metal, wood, jewelry, photography, painting, and sculpture.
The Grand Blanc Art fair takes place at Physician's Park on Saturday, August 6, from 10 a.m. until 5 p.m., and Sunday, August 7, from 10 a.m. until 4 p.m. This event welcomes all ages and includes free admission and parking.
Flushing Summer Fest
Flushing Summer Fest returns this year with a "Festivals Around the World" theme. It kicks off with a parade, which features a variety of participants that all follow the theme. The festivities continue with a carnival for the rest of the week.
Flushing Summer Fest happens less than half an hour from Flint. The event kicks off the evening of Wednesday, June 8, with the parade and runs through Sunday, June 12. Attending this event can be a great way to learn about local businesses to support in the community.
That brings us to the end of our list of some fun summer events near Flint, Michigan. If you know about a can't-miss event that we didn't include, let us know. We look forward to hearing from you, and we may even update our guide with your suggestion. At Applegate Chevrolet Company, we're proud to serve the Flint community, and we hope this list helped you find something fun to enjoy with your family and friends this summer.